u16's/u14's at Chilwell Manor GC v Notts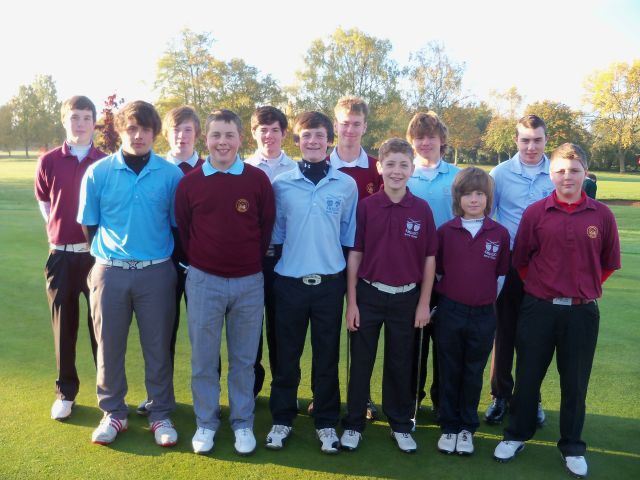 *****
u14's v Seniors at Shrewsbury GC 24/10/11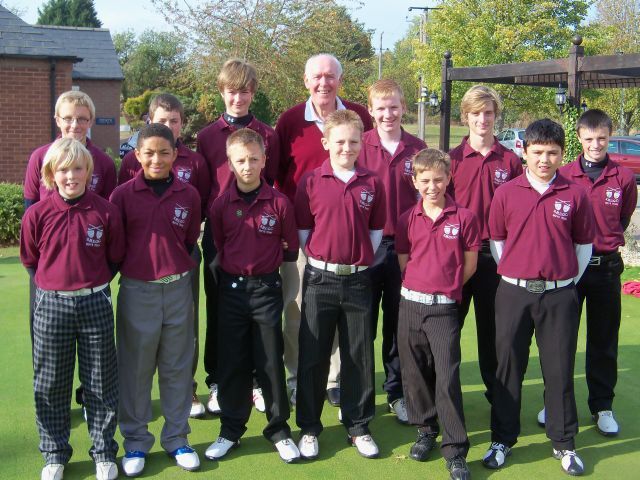 *****
U14's team that played Worcs u14's at Habberley GC, 15/10/2011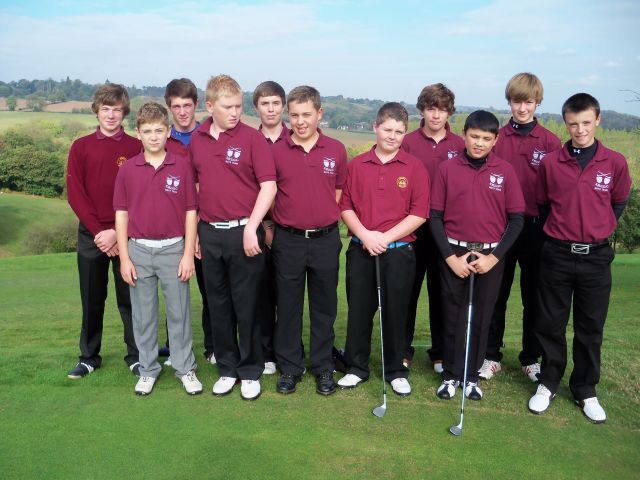 *****
Presentation of Salver to Ed Tranter in recognition of being County Junior Captain 2011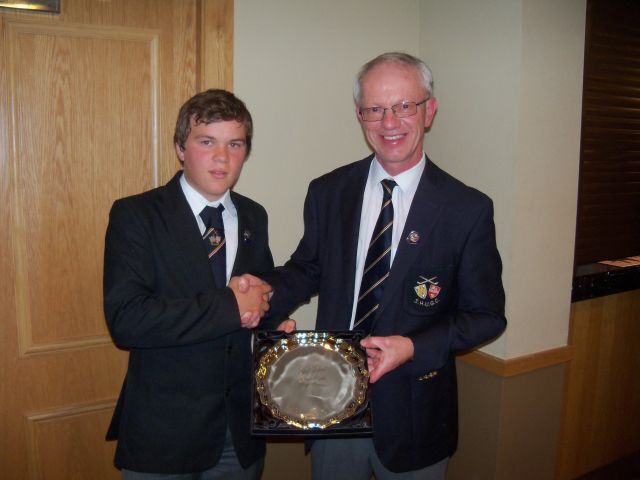 ******
Match play finals played over 24th / 25th Sept at Belmont Golf Club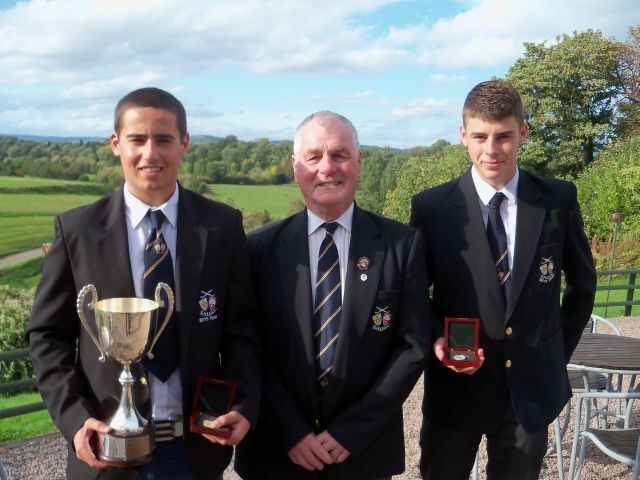 Alex Allen, winner Past S & H President Colin Rawlins Sam Litchfield Runner up
******
EGU Champion of Champions at Woodhall Spa. 17th/18th September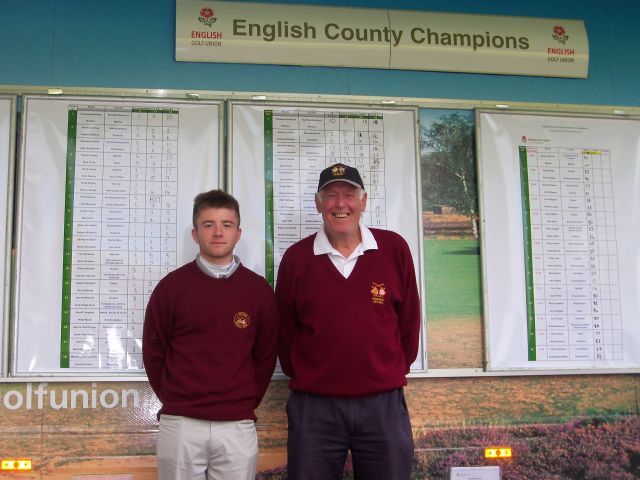 Sean Graham with our President

Tom Young with our President
******
MGU Champion of Champions Tournament. 11/09/2011 Cold Ashby GC
Jake Hodnett, Harry Burt & Sean Graham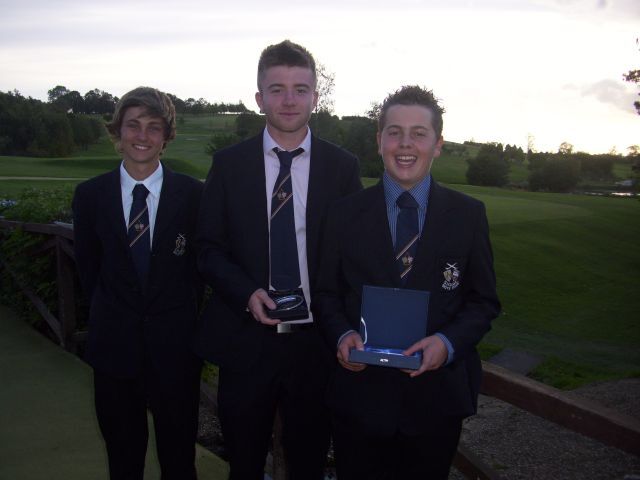 Harry Burt Winner u 14's section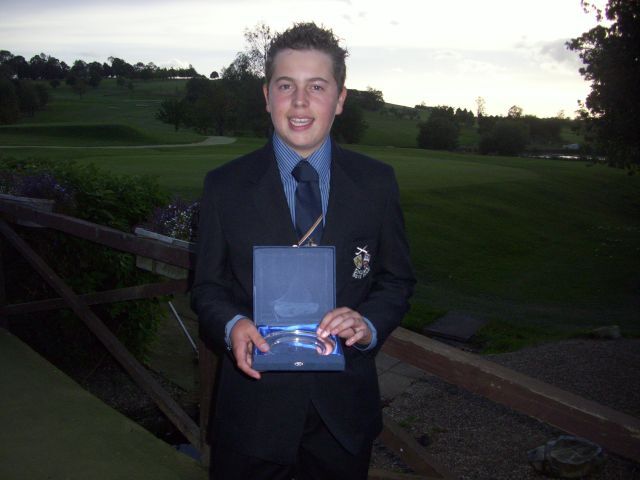 Sean Graham Runner up u18's section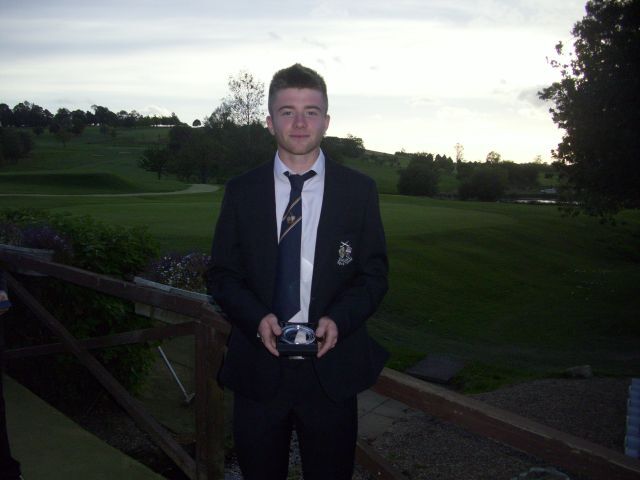 *****
Girls Handicap Champion Tarnia Osborne, Patshull Park & Boys Handicap Champion Will Cooper, Kington

*****
Patshull Park winning Team of the Shropshire Star Trophy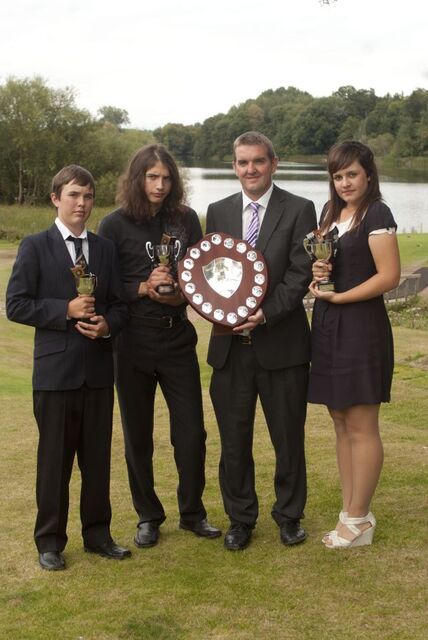 *****
u14's 10 Counties Team 2011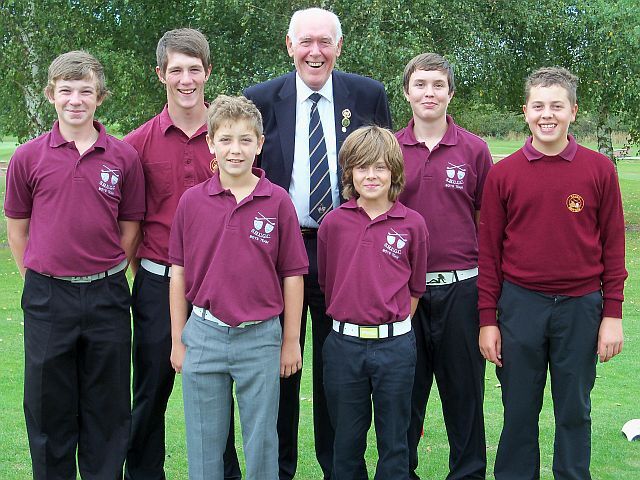 *****
S & H mixed Team that played Worcs at Cleobury Mortimer GC.
24/08/2011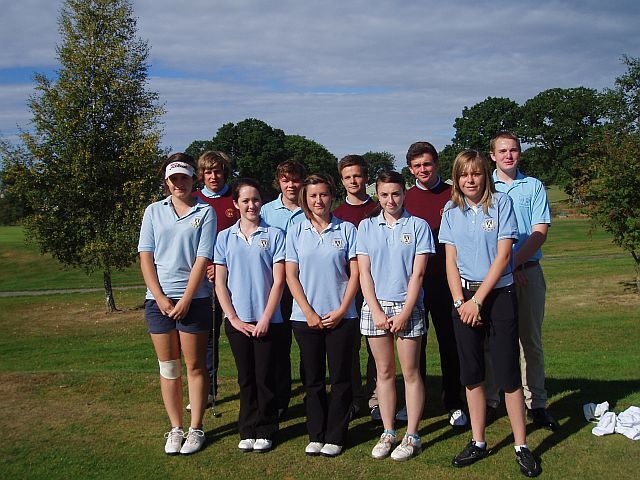 *****
Horsehay Village team at National Junior Club Champion Tournament representing S & H at Woodhall Spa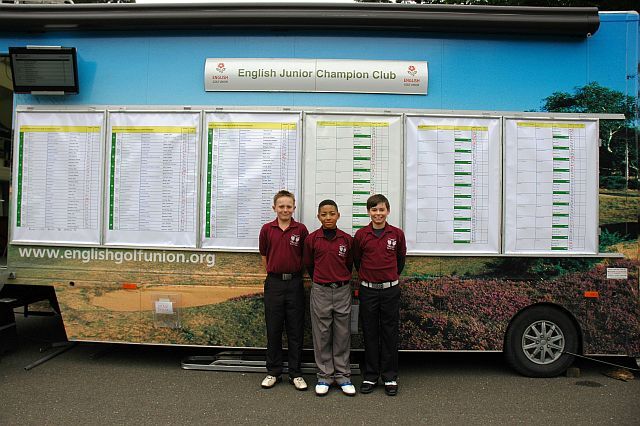 *****
U14's Team v Wrekin Seniors 19/08/2011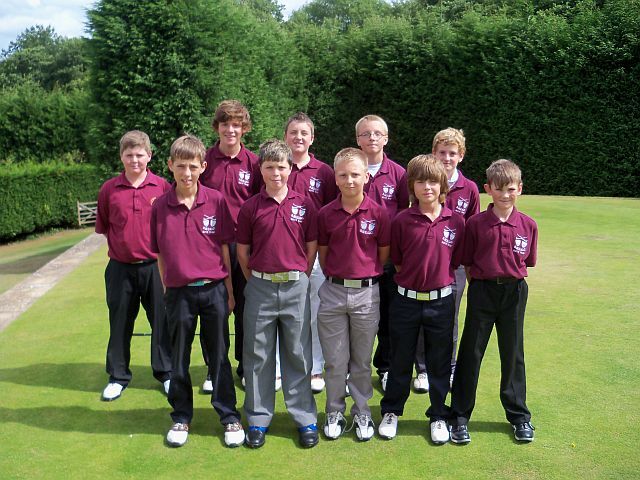 *****
Boys team v Warks at Market Drayton 13/08/2011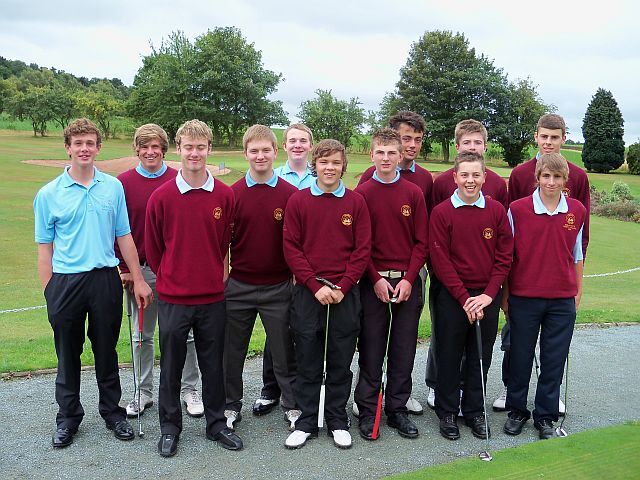 *****
U14's v Church Stretton Seniors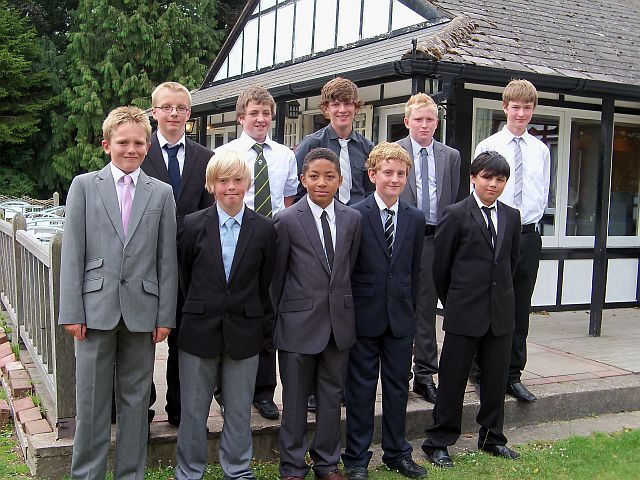 With Balls moving on the greens, Bags & Trolleys being blown over the Church Stretton Seniors & County u14's battled their way around the CS golf course.
Gale Force winds meant it was more like being on a survival course!!
The game fittingly was halved 2.5pts - 2.5pts.
Wins for Will Cooper & Nick Balsdon, Trey Niven & Jordan Evans and a half for Alec Tate & Ryan Hotchkiss
*****
Tri Match team u16's with County Captain Ed Tranter at Stourbridge GC, 8/08/2011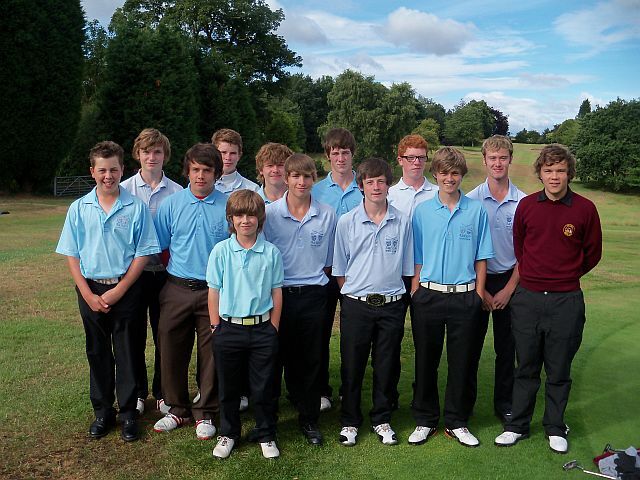 *****
U16's Team v Warks 2/8/2011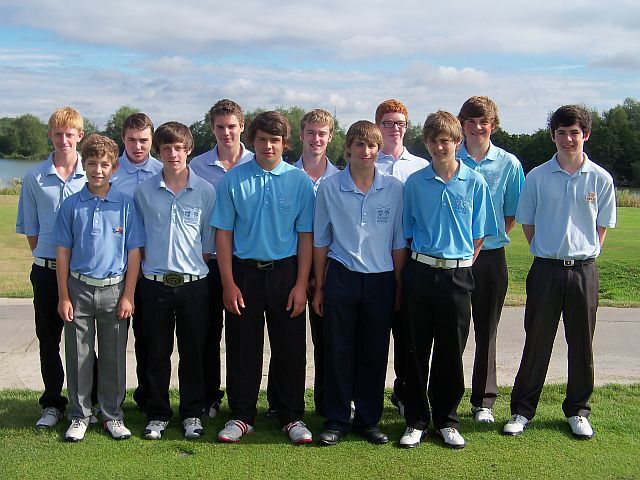 *****
Mens Amateur Champion for 2011, Tom Young.( Hawkstone Park)
Amateur Trophy & Hereford Times Cup(best am round). 66 & 68 = 134 (Par 70)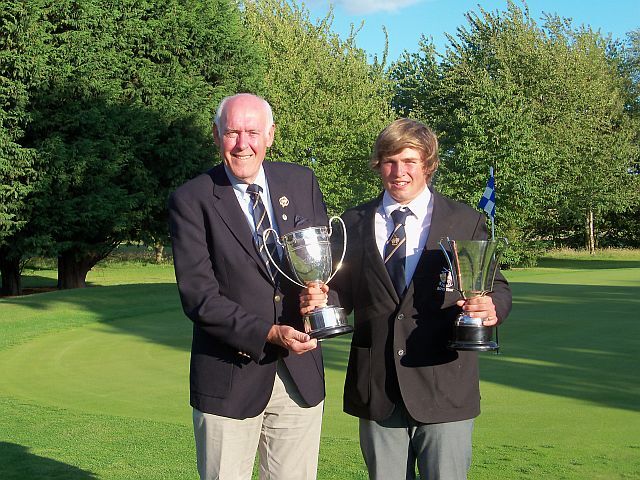 *****
Mens Amateur Runner up Alex Allen ( The Herefordshire)
Griffith Price Cup(best pm round) 71 & 68 = 139 (Par 70)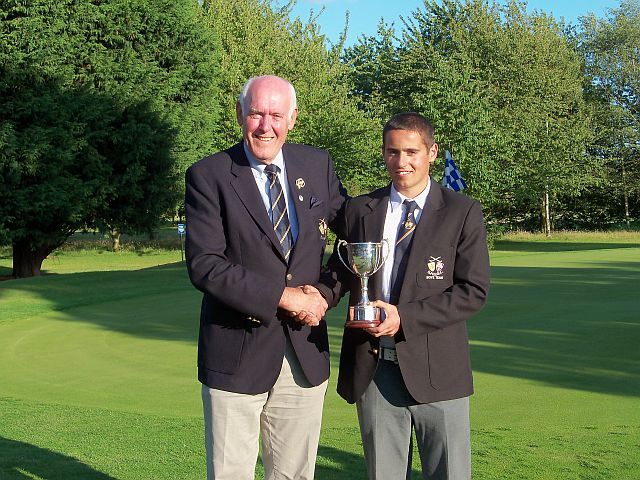 *****
Jack Bishop, Patshull Park, Hole in One at Boys C'ships at Ludlow 17th Hole 182 yds.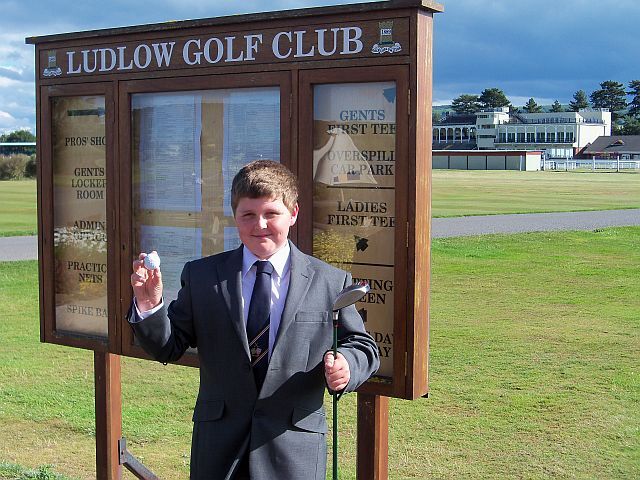 *****
u18's Champion 2011, Sean Graham Horsehay Village GC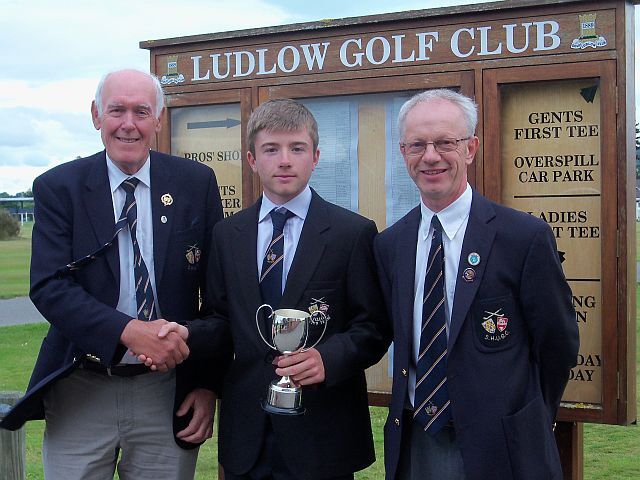 *****
u16's Champion 2011 Jake Hodnett Lilleshall Hall GC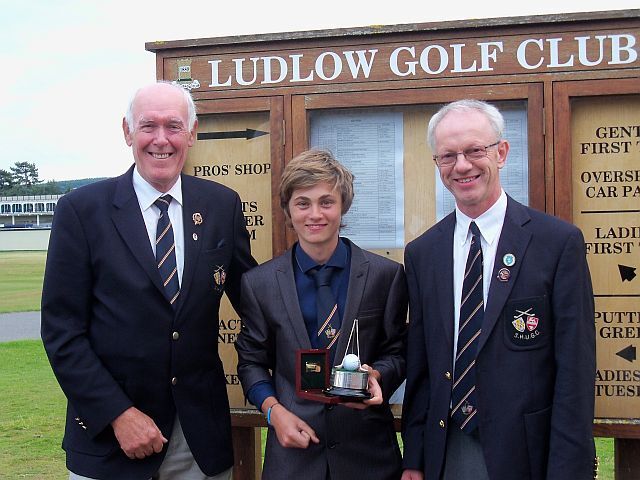 *****
Harry Burt Youths Champion 2011 with Wrekin Captain David Bell & Pres Elect Mike Roberts.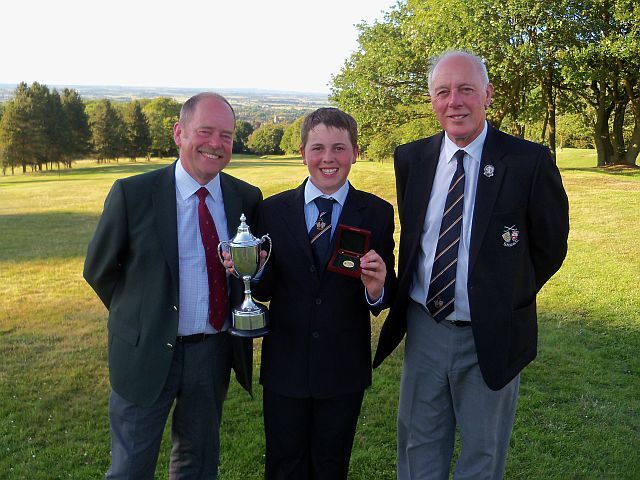 u16's/u14's team at Hawkstone Park 1/07/2011 v Derbyshire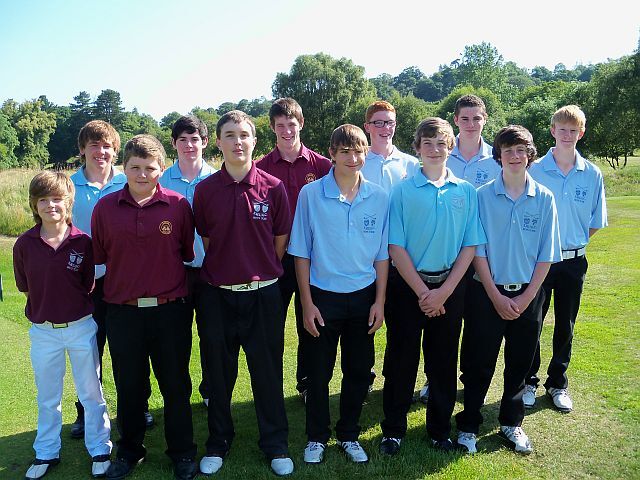 10 Counties Tournament
1/6/2011 Newark GC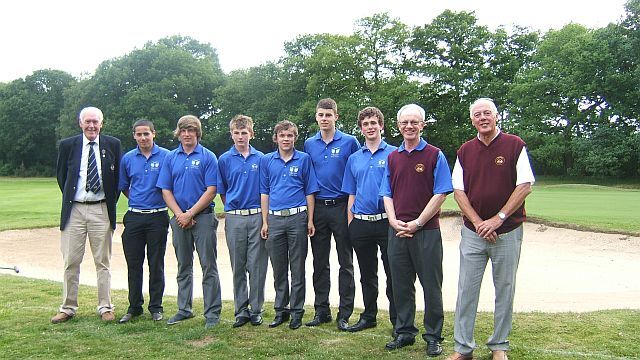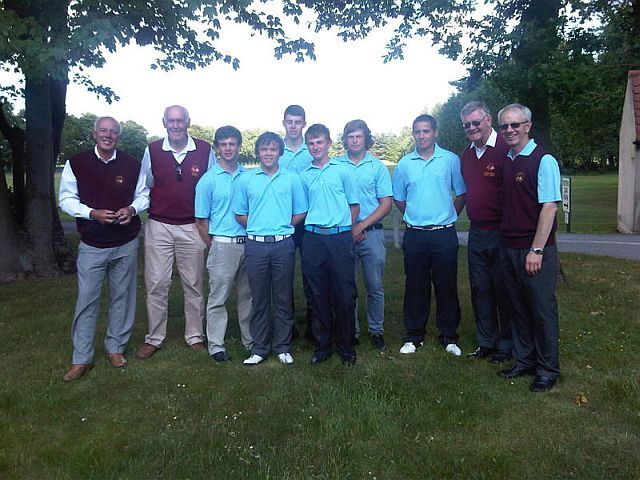 u14's/u12's Championships Sapey GC 4/06/2011
Winners Joe Blunden & Harry Burt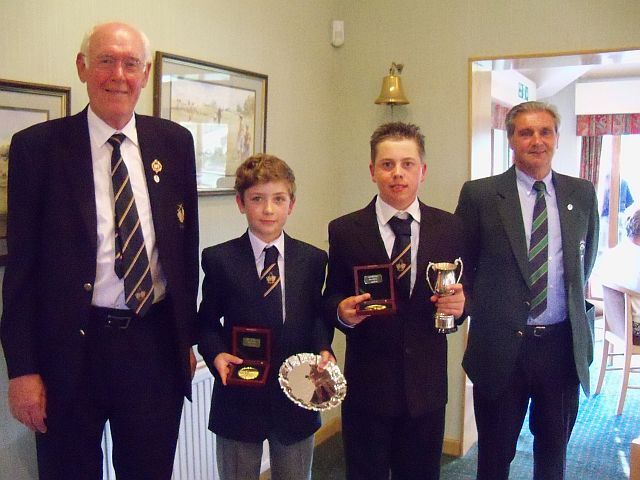 U14's team v Warks at The Grove GC 14/05/2011
S & H won 4 – 2.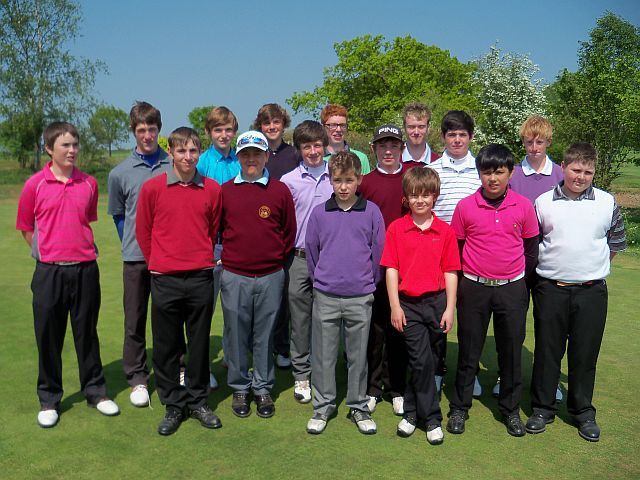 30/04/2011
u16's /u14's get together at Broughton Heath GC.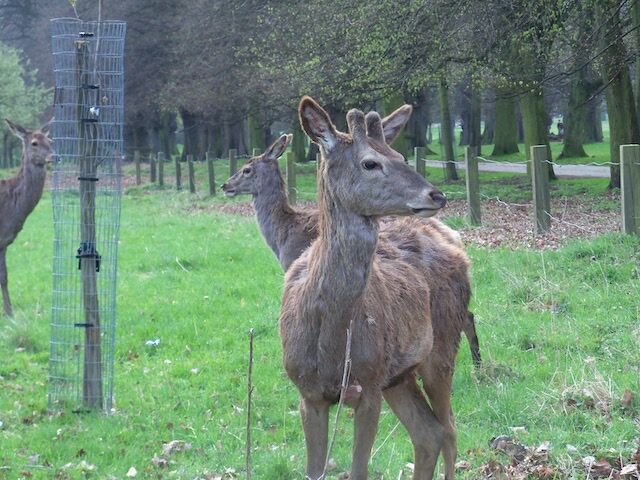 County Boys v County Men's 2nd Team held at Worfield GC, 10/04/2011
A great result for the Boys team winning 11.5pts – 6.5pts
Foursomes ended 3-3 but Boys team won the singles 8.5pts – 3.5pts
+++++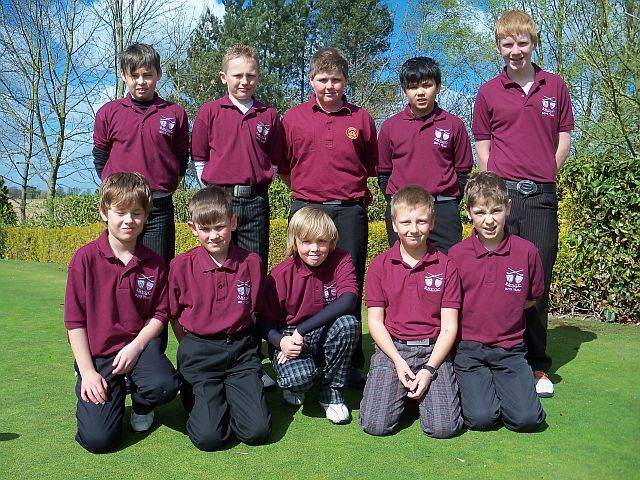 Boys u 14's team playing Market Drayton Seniors, 12/04/2011
Boys winning 4 – 1.
+++++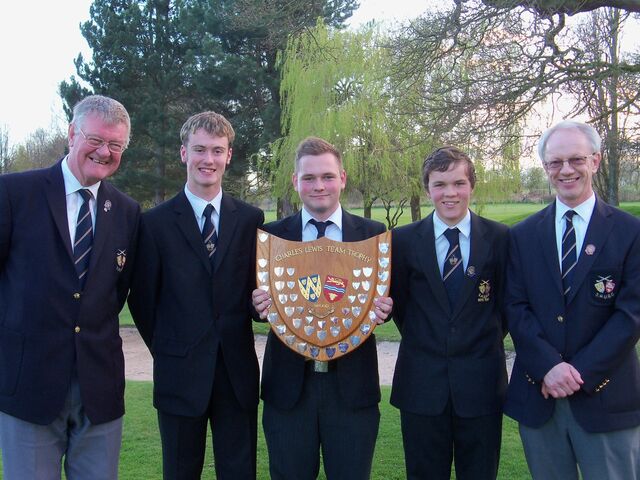 Charles Lewis Team Trophy Winners, Lilleshall Hall
Nick Jones, Harry Riley & Ed Tranter.
+++++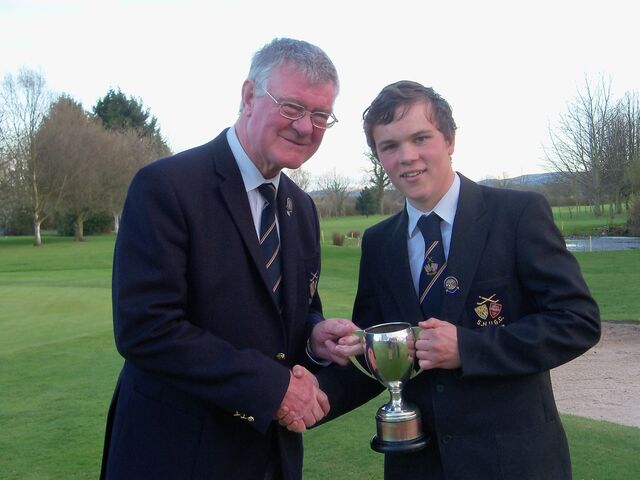 Spring Cup Wnr Ed Tranter
Spring Cup Rnr up Harry Riley
A very good entry of 39 played over 36 holes at Shrewsbury GC, 3/04/2011 for the Spring Cup
& Charles Lewis Team Trophy.
In the team trophy Horsehay GC were 3rd on 305, In 2nd place were Hawkstone Park on 298 with the winners Lilleshall Hall on 295.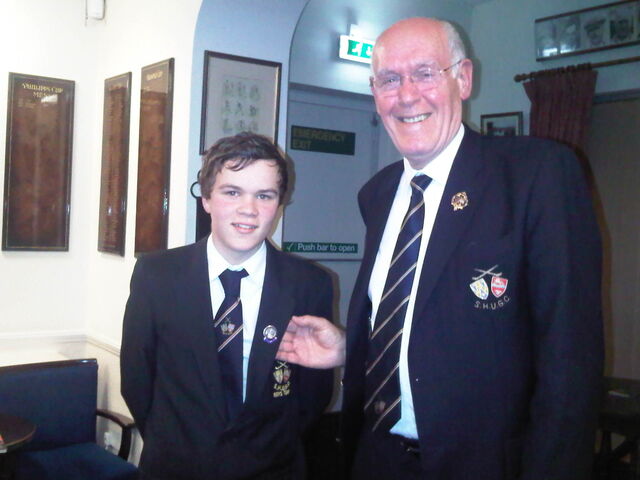 Ed Tranter becomes new Boys Captain
The annual meeting of the County Junior organisers was held at Shrewsbury GC.7/03/2011
County President Roger Elston presented Edward Tranter Lilleshall Hall with his boys Captains badge for 2011.
Ed has played at all ages for the County starting on the Peewee Tour.
We wish him a very successful year as Captain.
***********************************************************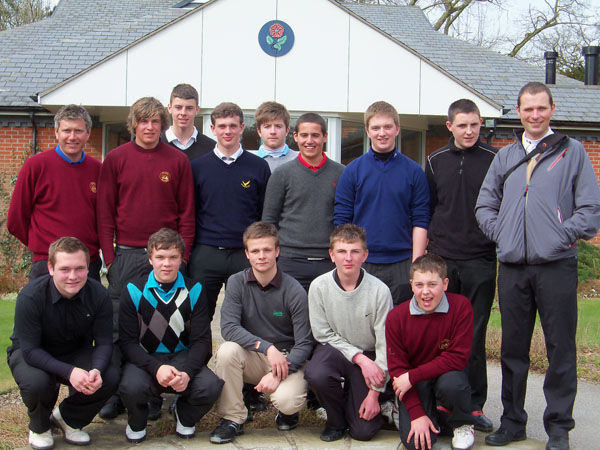 Woodhall Spa (EGU HQ) training weekend March 19th/20th
Junior squad with coaches Jason Davies & Michael Welch.
Full use was made of the excellent facilities at Woodhall covering all aspects
of long & short game.
20th March.
A Boys Team comprising of Nick Jones,Liam Kivlin, Gareth Evans,
Lloyd Roberts,Will Enefer,Harrison Gwilt,Ross Booton & Adam Reade
defeated a Shropshire Girls Team 4-0 in this annual match at Oswestry GC.
A good win for the boys,well played.