Shropshire & Herefordshire Union of Golf Clubs
S.H.U.G.C is the administration for golf in the counties of Shropshire and Herefordshire. Affiliated to the English Golf Union it is our job to look after golf at county level for the 35 golf clubs in the union.
---
Bob Davies(left)

handing over to new President Mike Roberts


*****
New Banner !!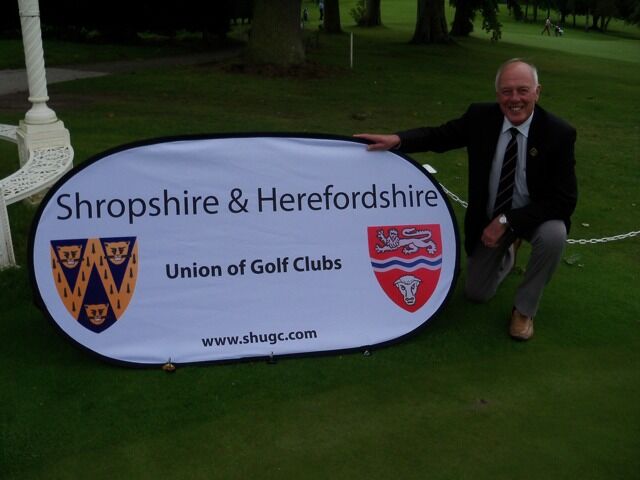 COUNTY SECRETARY
From 1st Jan 2015 we will need a new County Secretary when Bob Davies retires as secretary to become President of The Midland Golf Union. Our congratulations go out to him on his election to this prestigious position. If you feel you would like to fill his shoes as Secretary then please just speak to the President or any member of the Administrative committee.
It is a role which involves liaising with clubs in the County Union, members of the County Administrative Committee, England Golf, the Midland Golf Union and other County secretaries in the Midlands.
It is a part time honorary position for which an honorarium is paid, together with office and out of pocket expenses
More detailed job description details are here
Applications should be submitted by 31 st July